Laboratory of forest seed production and wood science
It is equipped with measuring instruments to determine the quantitative parameters of the studied samples of wood and seeds in accordance with standardized methods. This is, for example, to determine its similarity, growth energy, and so on. The laboratory also has fragments of round timber and lumber, stands with samples of coniferous and deciduous seeds.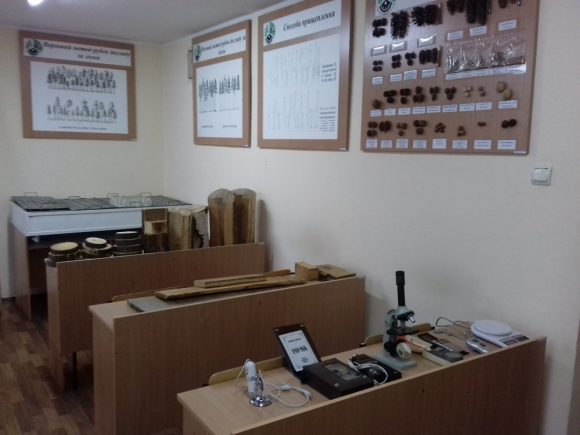 ---
Laboratory of furniture design and wooden house-building
There are classes in the disciplines "Technology of wooden houses" and "Technology of glued materials" in the laboratory . The laboratory contains samples of glued beams and round logs and samples of their joints in wooden houses, fragments of walls, samples of joinery and construction products, as well as equipment for laboratory work to study the properties of adhesive materials used in the manufacture of wood products.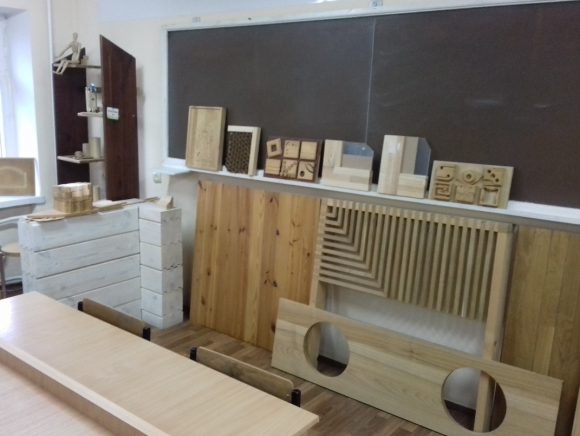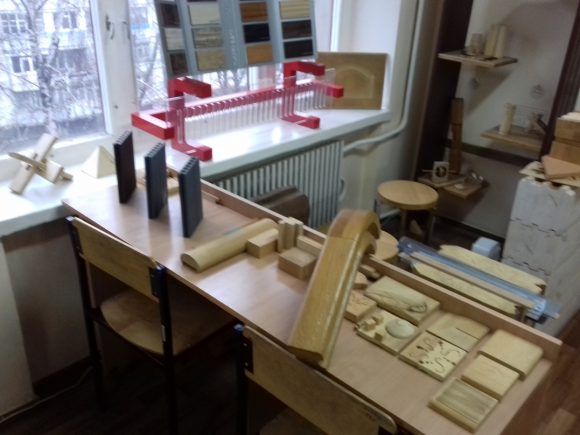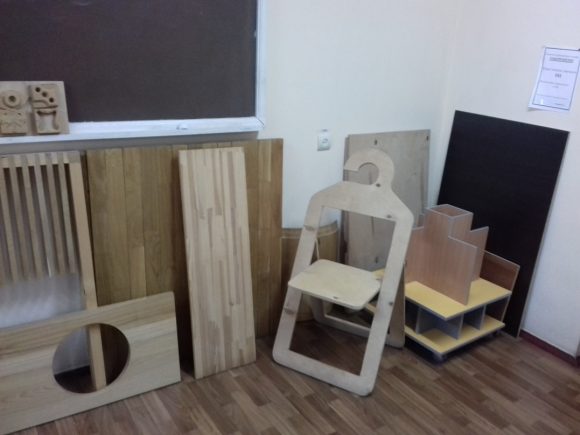 ---
Laboratory of furniture and joinery designs
The laboratory has the opportunity to study typical design and technological solutions used in cabinet and upholstered furniture, a variety of furniture fittings, samples of wood-based panels with a variety of coatings.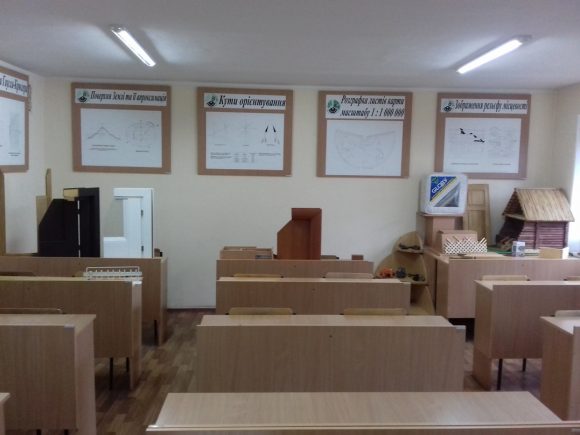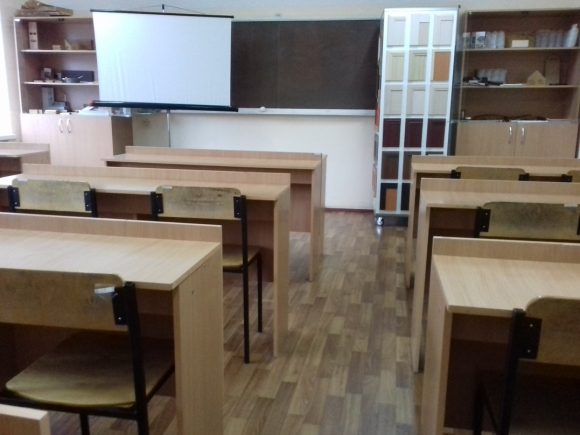 ---
Forestry laboratory
Equipped with petrol-powered saws Shtil MS, Motor-Sich 370, Oleo-Mac, Shtil FS mower, brush cutter Oleo-Mac 725D and hand cutting tools (scissors, saws, etc.) for plant care. The laboratory equipment also includes two motor-blocks "Motor-Sich" with a train of tools. This laboratory conducts classes in the following disciplines: "Industrial methods of forestry", "Technology and equipment of logging", "Technology and equipment of forestry works".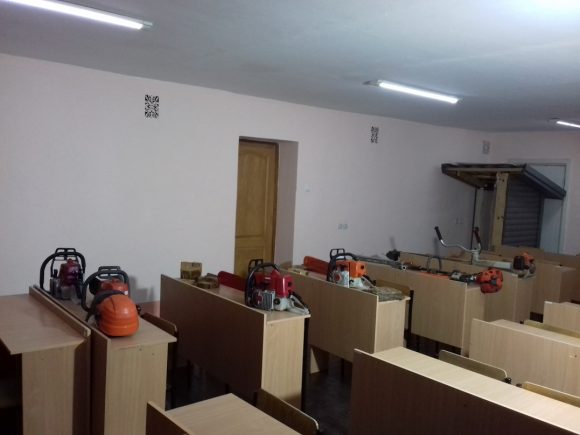 ---
Furniture technology laboratory
Serves for classes in the disciplines "Technology of furniture" and "Carpentry". The main equipment is a UNISUNX format cutting machine and an R-17 edge banding machine with additional tables. The laboratory is also equipped with an Enhel-BTBD drilling machine, Virutex PO-156H edge milling machine, BOSCH PSR10-80 cordless screwdriver, SP-3200 aspiration unit. With the help of this equipment cabinet furniture for educational buildings, dormitories and recreation centers of our university is made.