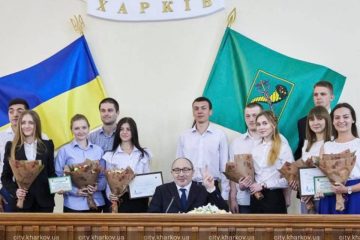 Scientific works of students, prepared under the guidance of teachers of the department, were recognized as the best at All-Ukrainian and city competitions. Our students have repeatedly become winners of the City Competition "Kharkiv City of Youth Initiatives".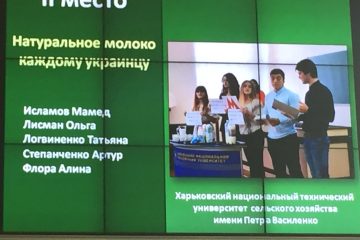 Scientific developments of teachers and graduate students of the department are used in agricultural enterprises, district and regional state administrations, the Ministry of Agrarian Policy and Food of Ukraine.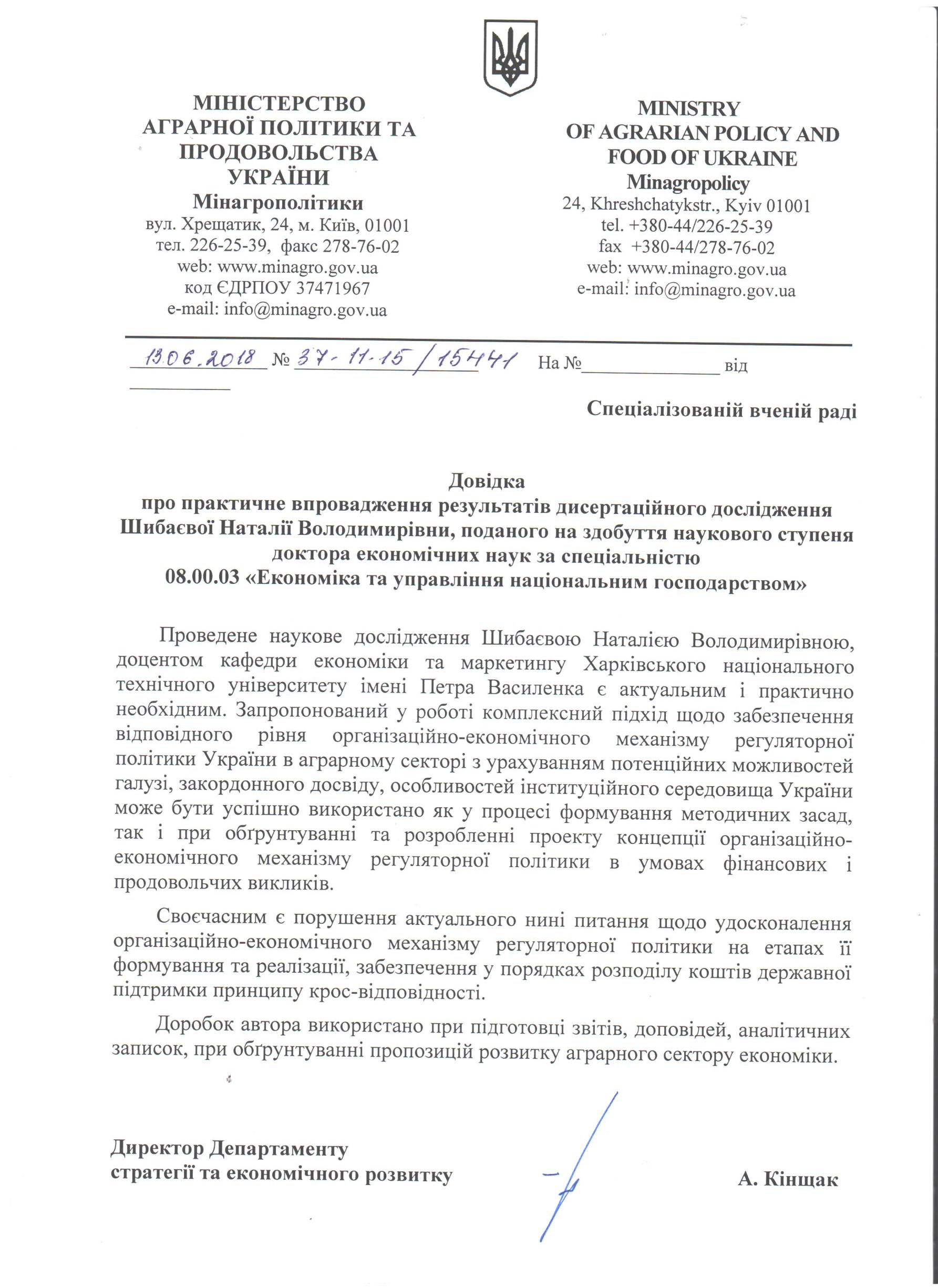 In 2016, Professor Onegina V. underwent an internship at the Institute of International Academic and Scientific Cooperation.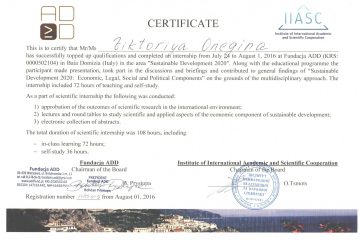 In 2016, Associate Professor O. Kravchenko underwent an internship at the University of Rhine-Waal (Germany).