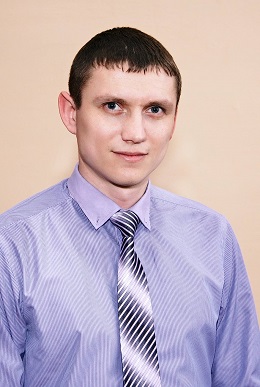 Senior Lecturer
Volodymyr Pazii
Education
2003 – received a diploma with honors from the Khorol State Agro-Industrial College with a specialty in Electrification and Automation of Agriculture, quallification of a technician-electrician.
2005 – received a master 's degree with honors from the Kharkov State Technical University of Agriculture with a specialty "Energy of agricultural production," quallification engineer-electrician.
Career
2005 – Master of Production Training at the Department of Power Supply and Energy Management of KhNTUA.
2006 – Assistant Professor at the Department of Power Supply and Energy Management of KhNTUA.
2012 – Deputy Director of ESI EСT KhNTUA.
2016 – Senior Lecturer in the Department of Power Supply and Energy Management.
Educational activities
Hetaught the following subjects: Electrotechnical materials. Maintenance of electrical equipment, Modeling in power engineering, Relay protection, Electrical installations and systems of power supply, Software and hardware of control system sinpower engineering, Operation of power equipment, Technical service of power equipment.
Research activities
Area of scientific interests: protection of electrical networks and equipment from emergency modes, quality of electricity; Smart Grid; alternative energy.
He has more than 40 scientific articles, 2 utility model patents, and 4 tutorials.
Awards and prizes
Diploma of KhNTUA on the occasion of the 85th anniversary.
Diploma of the Kharkiv Regional Committee of Agricultural Workers (2017),
Gratitude of the Kharkiv District Council (2018),
Diploma of the Union of Trade Unions of the Kharkiv region (2020).
Number of publications
Patents and copyright certificates of Ukraine