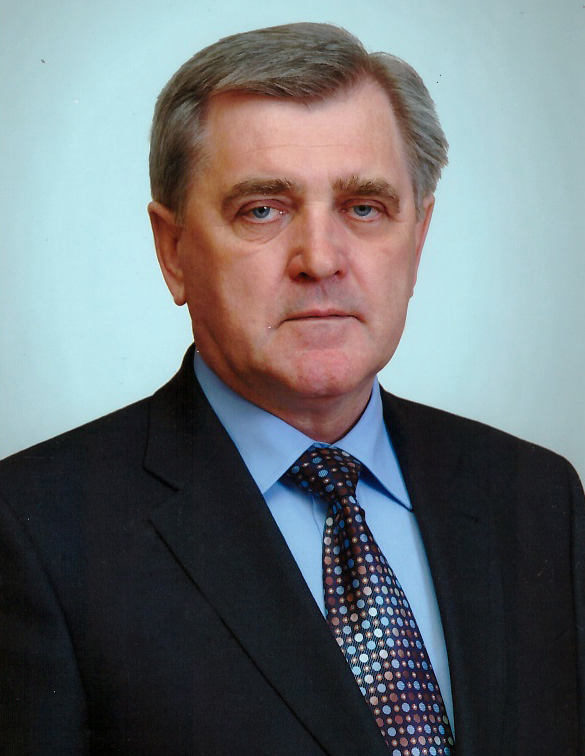 Head of Department
Ph.D., Professor
Naumenko Oleksandr
Education
1972 – mechanical engineer majoring in "Agricultural Mechanization" KhIMEA.
1983 – Candidate of Technical Sciences, specialties 05.20.03 – "Operation and repair of agricultural machinery and equipment", 08.00.05 – Economics, organization of management and planning of the national economy.
1987 – awarded the academic title of associate professor.
In 2002 he was awarded the academic title of professor.
In 2004 he was elected a full member (academician) of the Engineering Academy of Ukraine.
2017 – elected a member of the commission of the Lublin branch of the Polish Academy of Sciences.
Career
1972-1973 – Chief Engineer of the Konotop State Farm
1973-1976 – engineer, junior researcher of JI UNIEMEA
since 1976 – Art. researcher, graduate student, assistant, art. teacher, associate professor, professor
1991 – 2017 – Dean of the Federal Tax Service, Director of the ESI TS
since 2005 the head of the Department of technical systems and technologies of animal husbandry named after B. Shabelnyk
Educational activities
Teaches disciplines: Basics of dealer activity, technical systems in animal husbandry, design of objects of agro-industrial complex:
management of qualification works of bachelors, masters;
management of graduate students;
conducting methodological and scientific seminars;
member of the branch expert council of the council NAME on "Mechanical Engineering";
expert NAQA in the specialty "Agroengineering";
head of the contestants of students' scientific works.
Research activities
conducting research to substantiate the infrastructure of technical service of agro-industrial complex and operational characteristics of livestock farm equipment;
member of the specialized scientific council at KhNTUA;
has more than 260 publications, scientific, methodical works, inventions;
author of more than 10 textbooks and manuals, including those recommended for use by higher education authorities of other countries.
Social activities
honorary citizen of the village of Tsyrkuni;
Chairman of the Association of Agrarian Students of Ukraine;
served as president of the rugby club "TECH-AS".
Awards
Excellent education of Ukraine
Honorary award "Slobozhanska glory"
Labor award "Badge of Honor"
Excellent in agricultural education and science of Ukraine
Diplomas of the Ministry of Education and Science of Ukraine and the Ministry of Agrarian Policy of Ukraine
Diploma winner of the competitions "Higher school – the best names"
Diploma of the Kharkiv Regional State Administration 2020