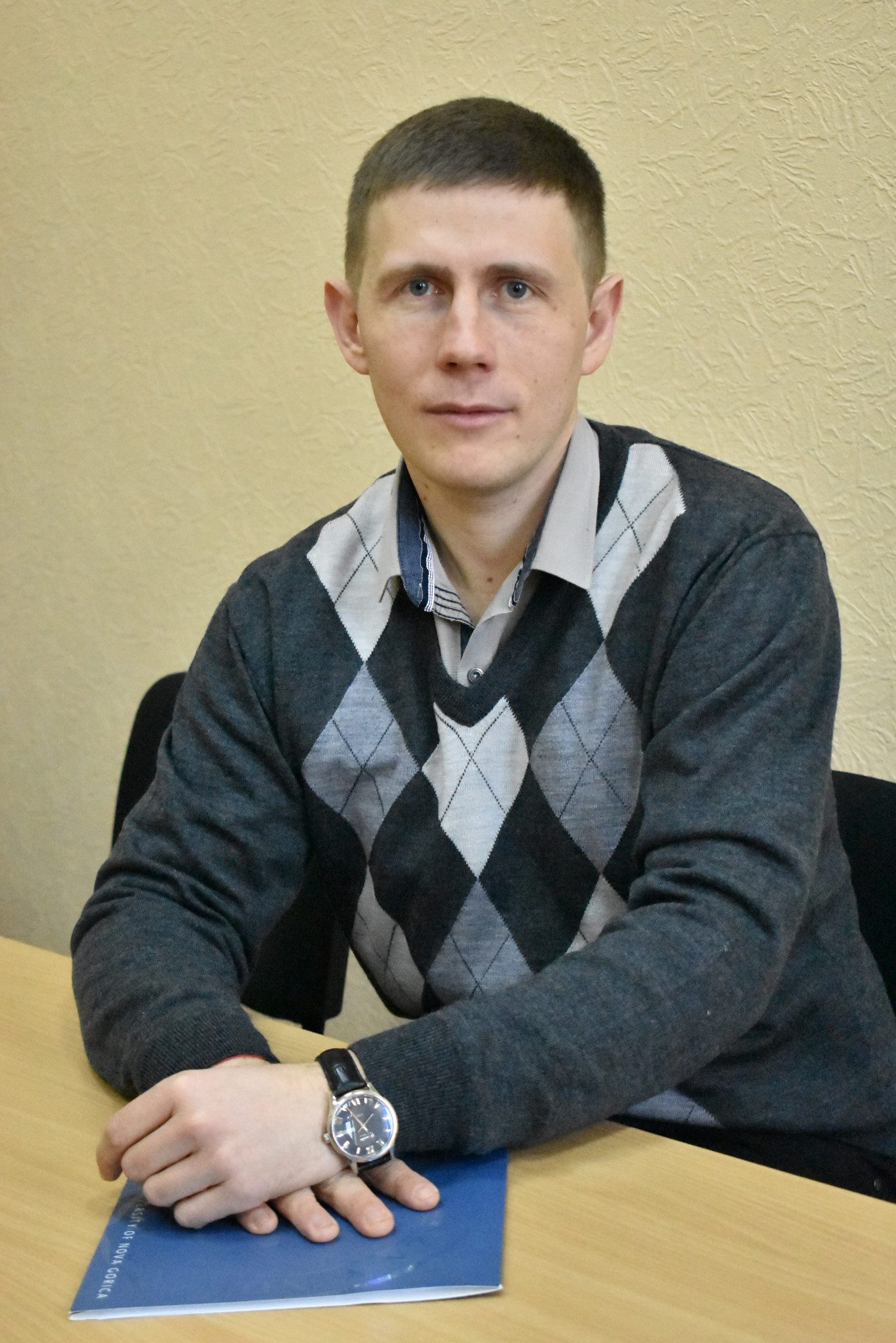 Acting Director of the Institute of Business and Management, Candidate of Economic Sciences, Associate Professor
Oleksandr Hridin
Education and career
2006 – graduated from Kharkiv Petro Vasylenko National Technical University of Agriculture, specialty: «Management of Organizations»
Qualification: «Manager-economist» according to the educational and qualification program «Master».
2019 – defense of the dissertation Candidate of Economic Sciences, specialty 08.00.04 – Economics and Management of Enterprises (According to the Types of Economic Activities).
2006 – awarded the academic title of associate professor of the Department of Organization of Production, Business, and Management.
2020 – Acting Director of the Educational and Scientific Institute of Business and Management.
Educational activity
He teaches courses: «HR-management», «Operational Management», «Organization of Planning and Management of Production at Enterprises», «Organization of Production».
Research activity
Work within the research topic «Mechanisms for increasing competitiveness, development of the economic and production-technological potential of agro-industrial entities»
Research interests
HR-management, innovation development management, operational management, production of an organization.
Awards and prizes
2015 – Diploma of the Kharkiv Regional Committee of the Trade Union of Agricultural Workers.
2017-2018 – Scholar of the Cabinet of Ministers of Ukraine of young scientists.
2018 – Diploma of the Department of Science and Education of the Kharkiv Regional State Administration.
2019 – Diploma of the Department of Agricultural Development of the Kharkiv Regional State Administration.
2020 – Diploma of the Kharkiv Regional State Administration.
Publications and patents
He is the author of more than 100 scientific works, including 6 monographs, 4 textbooks and manuals, and more than 40 scientific articles in domestic professional and foreign scientific periodicals, including those indexed in leading international scientometric databases.