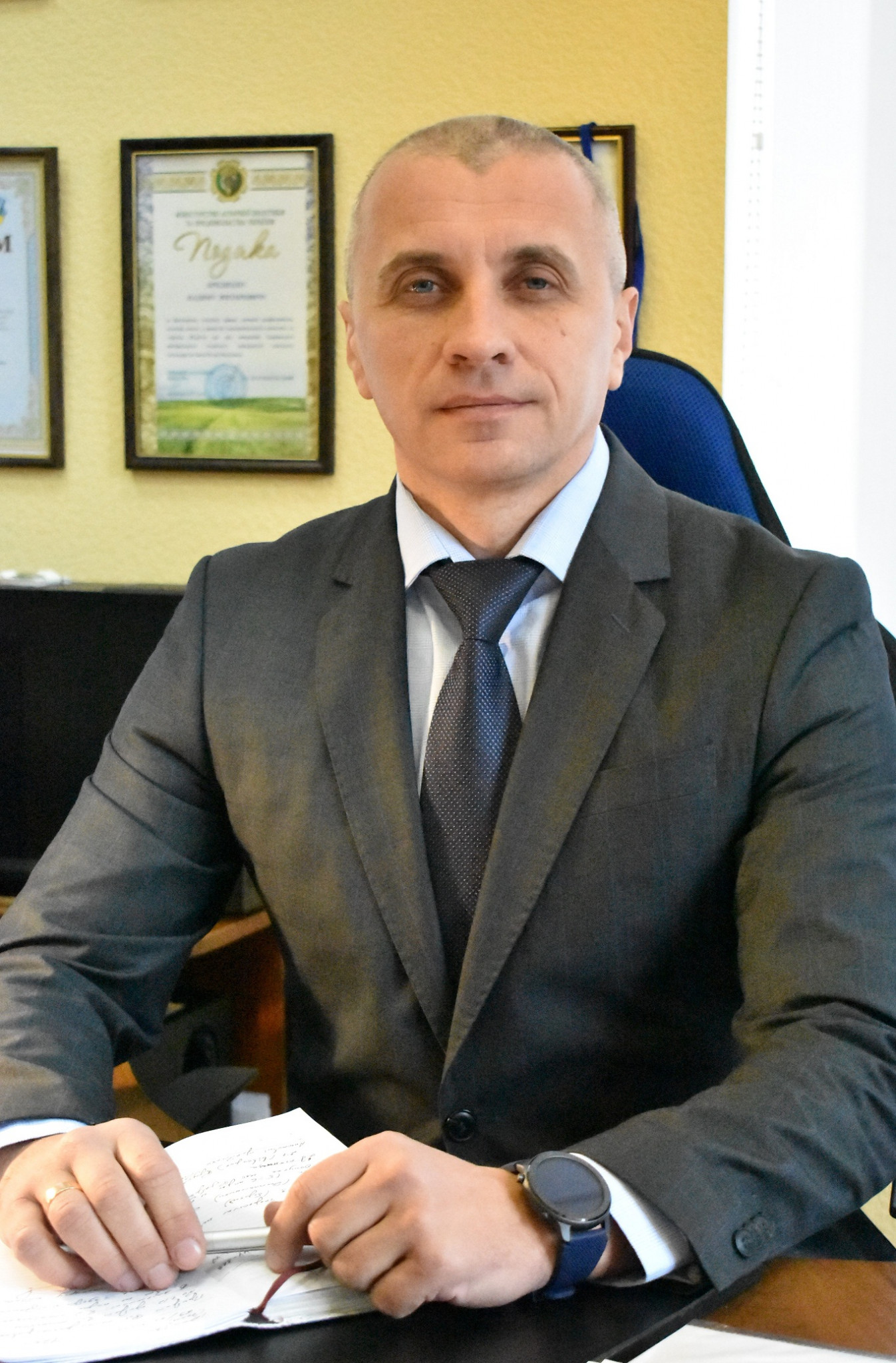 Director of Educational and Scientific Institute of Processing and Food Production, Associate Professor, Candidate of Technical Sciences
Laureate of the Prize of the Verkhovna Rada of Ukraine, Excellent Education of Ukraine, Excellent Agricultural Education of Ukraine, Member of the Polish Academy of Sciences, Doctor of Philosophy, Associate Professor of Physics and Theoretical Mechanics
Bredikhin Vadim
Education and career
Education
Kharkiv Automobile Technical School named after  S. Ordzhonikidze, specialty: "maintenance and repair of cars and engines", mechanical technician-1995;
Kharkiv State Technical University of Agriculture, specialty: "operation and repair of agricultural machinery", mechanical engineer-1998;
Kharkiv State Technical University of Agriculture, specialty: "Philosophy of Human Communication", Master of Philosophy (Management) – 1999;
Kharkiv National Technical University of Agriculture, specialty: 05.05.11 – machines and means of mechanization of agricultural production, Doctor of Philosophy-2006;
Career
2003 – Kharkiv State Technical University of Agriculture, Assistant of the Department of Machine Parts and Hoisting and Transport Machines;
2005 – Kharkiv State Technical University of Agriculture, Associate Professor of the Department of Machine Parts and Hoisting and Transport Machines;
2013-2015 – Kharkiv Petro Vasylenko National Technical University of Agriculture, Head of the Organizational and Administrative Department;
2018 – Kharkiv Petro Vasylenko National Technical University of Agriculture, Director of the Research Institute of Processing and Food Production, Associate Professor of Physics and Theoretical Mechanics.
Educational activities
Teaching disciplines:
"Theoretical mechanics";
"Theory of mechanisms and machines";
"Applied mechanics";
"Technical Mechanics".
Research activities
Scientific interests:
Separation of bulk materials.
Scientific work:
scientific supervisor of masters, graduate students.
International activity / participation in international projects
Member of the Polish Academy of Sciences, Lublin.
Awards and prizes:
2006 – Nominee of the regional competition "Higher School of Kharkiv Region – the best names";
2007 – Diploma of the Ministry of Education and Science of Ukraine;
2008 – Excellence in Education of Ukraine № 85630, March 18, 2008
2010 – Laureate of the Verkhovna Rada of Ukraine Prize for the most talented young scientists in the field of basic and applied research and scientific and technical developments;
2010 – Scholar of the regional scholarship named after ON  Sokolovsky (in agrarian sciences)
2013 – Diploma from the Minister of Agrarian Policy and Food of Ukraine;
2015 – Gratitude of the Ministry of Agrarian Policy and Food of Ukraine;
2018 – Gratitude of the Kharkiv mayor;
2019 – Diploma of the National Olympic Committee of Ukraine.
Number of publications
publications of scientific and scientific-methodical nature more than 60;
 monographs – 4;
 scientific articles – 30;
textbooks – 2.